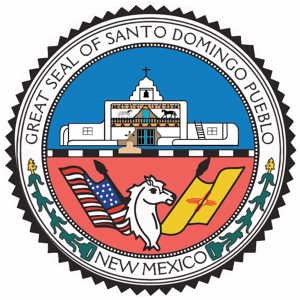 ---
Increasing Access to Literacy and Libraries
for
Santo Domingo Pueblo Children and Families
---
Purpose
Reading Nation Waterfall is a three year federally funded project working with five Native American tribes across the country. The Santo Domingo Pueblo is one of those partners and we are working with the Santo Domingo Pueblo Community Center, Santo Domingo Pueblo Public School, and Santo Domingo Pueblo Head Start with three primary goals to: 1) Increase access to books and libraries to children and families, 2) Increase the number of books and reading with parents/adults at home, and 3) Increase relevance and use of libraries for Native American communities. Two primary outcomes are to increase kindergarten entrance and 4th grade reading scores for each partnering tribe. One of our main activities is to provide an unlimited number of free books to children from 0-10 at preschool, elementary school, and their public libraries through strategically placed little free libraries that will be restocked with brand new/gently used librarian curated books every week.
---
Total Books Disseminated
| | |
| --- | --- |
| Organization | BOOKS DISSEMINATED |
| Santo Domingo Pueblo Community Center | 50 |
| Santo Domingo Pueblo Public School | — |
| Santo Domingo Pueblo Head Start | — |
| TOTAL TO DATE (as of March 8, 2023) | 50 |
---
Santo Domingo Pueblo Partners
Santo Domingo Pueblo Public Library
Santo Domingo Pueblo Public School
Santo Domingo Pueblo Head Start
Shana Coriz, Library Director
Ph: 505-465-2214
Ada Sanchez, Librarian
Ph: 505-867-4441
Genevieve Jaramaillo-Padilla, Director
Ph: 505-465-2728
---
---
Visit Your Local Library
Santo Domingo Public Library at the Community Center
1 Tesuque St
Kewa Pueblo, NM 87052
---
Santo Domingo Pueblo History and Facts
Geography and History
Located between Santa Fe and Albuquerque, New Mexico. Tribal membership is estimated at 5,000-6,000 members with the population of the Pueblo around 3,100. The native language is Keres. They are one of the largest of the 19 Pueblos in New Mexico. The Santo Domingo Pueblo is located near the Rio Grande River and has been destroyed by flood several times in its history, the most recent flooding taking place in 1886. They moved farther south and established a new pueblo which is their current home. Santo Domingo Pueblo were not displaced so the Pueblo has been their tribal homelands for thousands of years. They did experience Spanish occupation when their Pueblo was made a district capital and a church was established there. The Spanish named the Pueblo Santo Domingo. They are considered rather conservative because they adamantly strive to maintain and protect their traditional way of life. The Santo Domingo Trading Post was once a stop along Route 66 and provided a source of revenue for the tribe; however, it was destroyed in a fire in 2001. While the structure has been rebuilt, it is not in use.
Culture
August 4th is Feast Day, an annual celebration and religious ceremony in honor of St. Dominic. Celebrations include a morning mass, parade/procession, and the Green Corn Dance. While the festival is open to the public, cameras, video recording and sketching are not allowed, in respect for the sacred nature of the celebration. Farming is a significant influence on their religious beliefs and practices. Crafts (jewelry, silver, and pottery) have also been a significant part of their cultural identity. They are historically known for their trade and currently sell their crafts online to a global market.
The Santo Domingo Pueblo community offers many resources to its members including a community library, family wellness center, fitness center, and Tribal Courts. 
The Santo Domingo Pueblo are known for their hand-crafted arts, including heishi (a flat disk bead or "shell" made into jewelry, typically necklaces), turquoise jewelry, and pottery.
---
Family/Child Literacy Program
At home is where readers are made. Reading Nation Waterfall will provide the books for free but it is essential adults read with their children at home EVERYDAY.
Read
Spend 15 minutes every day reading – anything! You can read to yourself or read aloud with the family.
The most powerful ways to encourage young readers are also the simplest: talk with, listen to, read to, and write with your kids.
Gather a variety of print materials and read them aloud to your child: a recipe, a grocery bill, a calendar, labels, mail, phone messages, signs, magazines, newspapers, games, posters. Even if children do not understand all the words, if they can see the connection between text and your words, and you can both pay attention to the text.
Write
Provide writing materials: crayons, pencils, charcoal, paper, even backs of mailed paper; have children copy letters or do "pretend" writing.
Write a new ending for a story you read or heard. Attach a photo to the middle of a paper. To the left of the phone, draw a picture and write what happened before the scene in the picture; then to the right of the photo, draw a picture and write what happened afterwards.
Collect or draw pictures about a topic such as seasons, animals, colors. Paste them on paper, and caption them.
Talk
Talk through activities you do. How do you cook, fix a car, do laundry, pull weeds, dress a child?
Tell stories. Tell a story about your pet or toy; use a stuffed animal to tell a story.
Sing
Sing songs to a child, and sing songs together.
Clap or dance to the rhythm of a song.
Make up new words to a song.
Make up actions to a song.
Play
Play nursery rhyme games such as Peek-a-Boo, This Little Piggy, Itsy Bitsy Spider.
Draw the picture of a character or a place in a story you read or heard.
Act out a scene or a plot in a book you read or a story you heard.
---